Fundamentals of Feng Shui: Certification Program
Our fundamentals certification program is taught onsite over the period of five days or onsite / online over two weekends. It addresses various aspects of feng shui and subtle energies related to one's home and work environments. The program also includes a consultation or practicum. The Fundamentals program can be taken alone or combined with our Practitioner Certification program for more advanced learning. We provide a comprehensive workbook that supplements what we cover in class, serving as an excellent resource and training manual.
Call 1 (603) 401-1653 or email to schedule a date.
Session Includes:
Feng Shui Origins and History
The I Ching
The Bagua: Symbolic Map of Life
The Five Element Theory
Form Feng Shui
External Adjustments and Cures
The Energy of House Numbers
Dowsing and its Role in Feng Shui
Reading Floor Plans & Architectural Design Details
Internal Adjustments and Cures
Chi and Chi Flow
Compass Feng Shui - Identifying Best Personal Directions
Establishing Your Feng Shui Practice
Onsite Consultation & Overview
Graduation Ceremony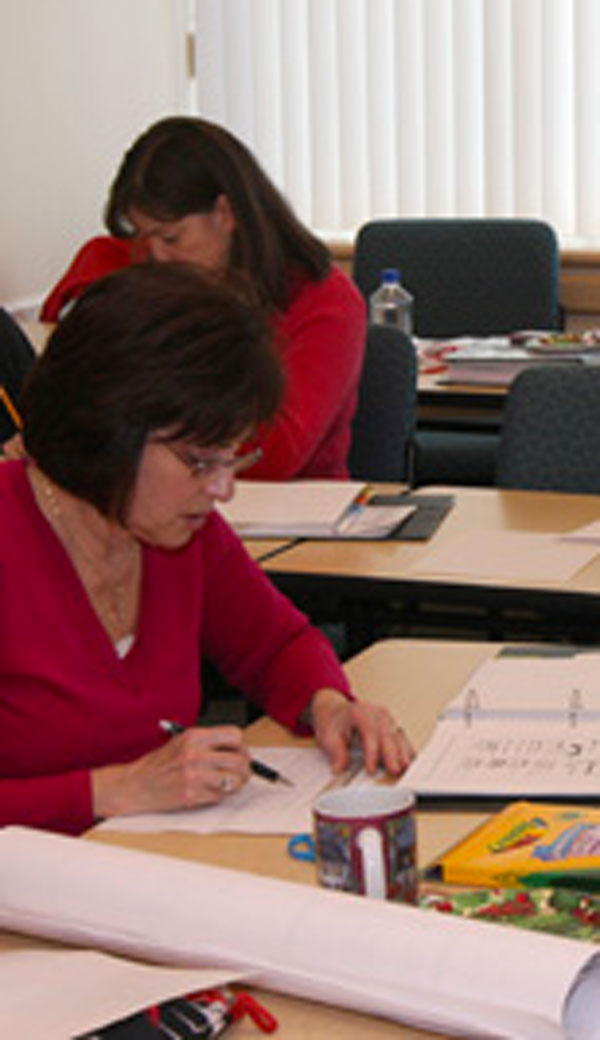 Feng Shui Origins and History
Students will learn about the origins of feng shui and how it has evolved through time. You will be introduced to the key feng shui principles rooted in the I Ching and begin the study of the feng shui bagua - the symbolic map of life issues.
The Five Elements
The Five Element theory is the basis of many holistic practices, including Chinese medicine. It provides the key to feng shui adjustments as well as balancing one's space and one's life. Once you understand the relationships among the elements of wood, fire, earth, metal and water, you will have the essential tools for applying cures to environments and making personal adjustments, and for aligning your energies for your consultations and later understanding how they relate to 9 Star Ki and Four Pillars astrology.
External Land Form and Feng Shui Adjustments
Learning to read and assess the chi of land is fundamental to understanding the foundational, energetic support given to each dwelling from the earth and its form. You will never look at a plot or land the same as you discover which shapes and land forms are auspicious, providing vital energies to a structure and which can be draining to your life and aspirations. Good feng shui form, plot shapes, house shapes, roads, waterways, driveways and pathways and landscaping will be covered. Detrimental earth energies, commonly found under dwellings and often referred to as geopathic stress, will be introduced as well and their impact on health discussed. Adjustments and cures to balance external land forms and situations will be presented. Tools for Adjustments and Method of Minor Additions will be covered, the start of your feng shui "tool kit".
The Magic and Mystery of Numbers: House Numbers
Another fun aspect of energy to understand is the dynamics behind the numbers and how they relate to the five elements. This is a deep, esoteric subject. We cover the basics that relate to feng shui and learn about the energy behind house numbers.
Internal Architectural Details and Feng Shui Adjustments
You will learn how to identify and begin to balance the interior architectural details of buildings using the 12 Methods of Minor Additions. All the classical tools like bamboo flutes, crystals, 10 Emperor's Coins and more will be discussed along with how to use them for various cures. The differences between mundane and transcendental cures will be discussed and the 3 Secrets Reinforcement, which is used to set the intention for every cure, will be taught. This is a treasure chest of ancient knowledge that will be shared verbally and often cannot be found in any published books. This aspect of feng shui builds over many years of practice.
The Magic and Mystery of Numbers: Lo Shu and Best Directions
You will learn about the Lo Shu or Magic Square and how to determine the best direction to face one's bed, desk or favorite chair.
Floor Plans
Preparing and reading floor plans is an important part of feng shui. We will reveiw several floor plans and then you will be asked to draw a room to scale applying furniture lay out according to good feng shui principles to share with the class.
Introduction to Dowsing
Dowsing is just one of many intuitive, divinatory skills that enhance your intuition and clarity. In feng shui, dowsing is a useful skill for many applications, but it is most often used to help locate invisible energies like chi paths or the geopathic stress lines under dwellings that may be impacting the health and well being of your clients or their family. Continuing with basic dowsing practices learned during Module I, you will apply this skill to the location and identification of earth energies such as underground water, fault lines and fissures as well as grid lines like the Curry and Hartmann lines. Locating these lines, understanding their impact on health and offering solutions to remediate them are a part of the feng shui geomantic traditions.
Principles of Energy, Building Intuition and Setting Clear Intentions
Every aspect of life is influenced by energy and everyone is intuitive. We teach you to enhance and build your intuition into a finely honed tool to assist the receipt of answers that guide your work and life. As you tap into your intuition, you are in a stronger position to shift your energy and release your limiting patterns and beliefs, develop beliefs that match your desires and assist others to do the same.
Personal Chi Development Practices
Personal chi development is essential to being a feng shui practitioner. Your self-development is always in motion. The more skilled you become operating as an empty vessel and leaving your own baggage outside client's homes and businesses, the more successful your practice will be. Chi and chi cultivation are a significant part of feng shui. Students are introduced to a variety of personal chi cultivation methods and encouraged to develop a daily practice.
Bringing Intentions to Life
In your feng shui practice, you will be working with your clients to help them manifest their wishes and goals. To do so successfully requires you to fully understand the universal principles of the Law of Attraction and how to implement them for yourself and others. During this programe, you will learn how to tune into your intuitive gifts as well as how one's subconscious thoughts manifest - how thoughts are things and how energy becomes matter in the physical environment. You will also learn how to shift your thoughts and feelings to reflect your true desires, using positive language and intent.
The Business of Feng Shui: Getting Started and Putting It All Together
If you intend to be a successful feng shui practitioner, you'll find this day essential. You will learn professional guidelines for conducting successful feng shui consultations. We discuss the flow of feng shui consultations, methods to protect and strengthen your energy and provide you with a consultation checklist that can be used to begin assessing the feng shui of land and buildings on your own. Basic business practices, including how to set fees and how to write a business plan, will be covered. You will also learn how to align feng shui with your interests and talents to build your business, enhance your marketing and adapt to current economic conditions. This information is indispensable if you are just beginning or you are re-energizing a stalled practice.
Onsite Consultation
The onsite consultation during each program is invaluable. It provides an opportunity to study land form, to put your new knowledge into practice, to be comfortable with whatever comes up and realize where further development and study is needed. You will apply the bagua to the client's plot plan and floor plan and determine the form and bagua issues. Based on the client's intentions, you will identify the three most important areas for evaluation and determine what areas require balancing or adjustment.
After the Fundamentals of Feng Shui Certification Program, students will have a firm foundation of the principles and theory behind feng shui. Students will also have a basic understanding of the tools used to adjust one's space and techniques for doing so. Participants are ready to analyze their own home and complete several case studies.
At the end of the Fundamentals Program, participants receive a Fundamentals of Feng Shui Certification. Students will have completed 4 case studies (their own home, a residential consult, a business consult, and a blueprint review).
Recommended Reading:
The Western Guide to Feng Shui, Terah Kathryn Collins, Hay House, 1996
Feng Shui: The Chinese Art of Placement, Sarah Rossbach, Penguin Compass, 1983, 2000 and/or Interior Design With Feng Shui, Sarah Rossbach, Penguin Compass, 1987
Feng Shui for Dummies, David Daniel Kennedy, IDG Books, 2001
The Law of Attraction – Esther and Jerry Hicks, Hay House, 2006
www.lettertorobin.org, Walt Woods, download from the web
Energy Dowsing for Everyone, Patrick MacManaway, Southwater, 2004
Optional Reading:
Feng Shui Handbook, Master Lam Kam Chuen, Holt and Co., 1996
Feng Shui Astrology, Jon Sandifer, Ballantine Books, 1997
The Modern Book of Feng Shui, Stephen Post, Byron Preiss - Dell,1998
"Feng Shui Revealed", RD Chin, Clarkson N. Potter, 1998
"Living Color", Sarah Rossbach & Professor Lin Yun, Kodansha America, 1994
"The Power of Intention", Wayne Dyer, Hay House, 2004"